Debate - Research Technique
COURSE OVERVIEW
Students will learn how to conduct research and look for evidence and support from credible sources.
They will be taught how to distinguish between trustworthy websites from skewed ones and be able to draw out the information they require to support their points and stand.
Students learn how to research on a given topic and write out debate speeches in a strong and argumentative style.
Students will learn how to speak with confidence and fluency as they exert their points on to the other team.
Debate provides the experience of the intensity and thrill of argument, rebuttals and defense.
Students will learn and retain these skills throughout their education and beyond.
Tutor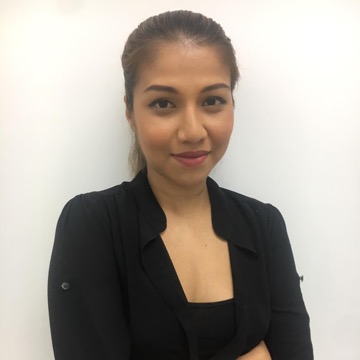 Eva Rene Jay
Professional Teacher, B.A. Communication and Class Valedictorian (University at Buffalo, The State University of New York, 2006-2009), Diploma in Teaching English to Speakers of Other Languages (TESOL) (London Teacher Training College, 2010 - 2011), Diploma in Education (National Institute of Education, 2005)
Eva is a passionate teacher who strongly believes in every single student under her care. She knows that with the right guidance and techniques, every child can excel at a language.
Over the past decade, Eva has worked with students from ages 6 to 60, to help them with their language skills and examinations. Eva has gained a vast range of knowledge and experience from students of all walks of life and from institutions with varied academic profiles. Her diverse teaching experience has given her the skills required to help her students ace a large variety of national and international examinations and assessments (PSLE, O levels, A levels, AEIS, Olympiad, WSG Workplace English Literacy Assessments, etc).
Eva is a constant advocate of the precious nature of time, and she ensures that no time is wasted with her. She goes above and beyond for her students and the can be felt by them, both in and out of her classroom. A firm, yet kind teacher, Eva always delivers her promise of ensuring the best for her students.
She has worked at several international and local schools in Singapore, Workforce Singapore, British Council, and English educational institutions in the Middle-East and has over 15 years of English teaching experience.